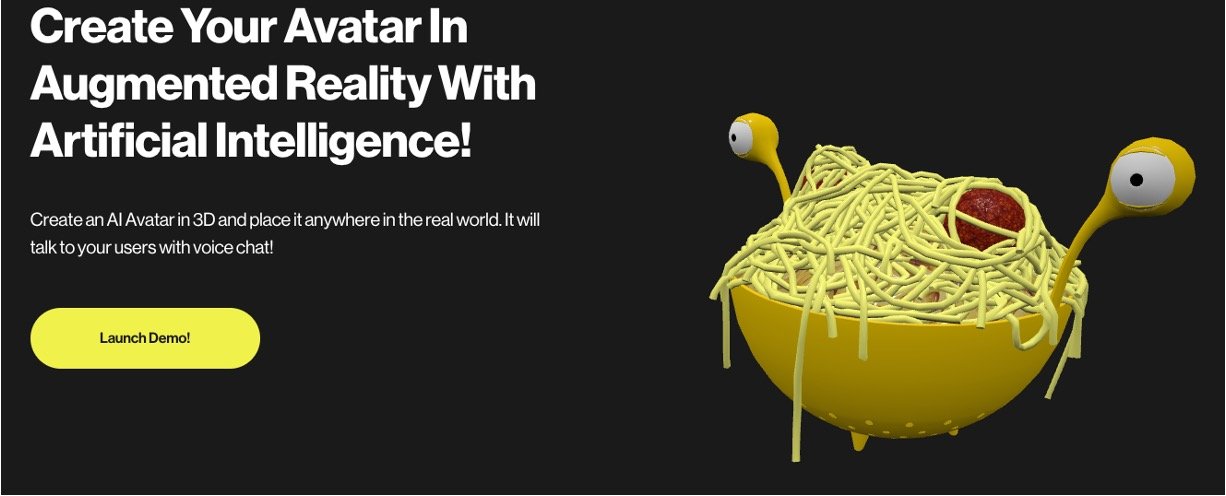 About Spheroid
Spheroid avatars are the latest innovation in augmented reality. These customizable 3D avatars offer unique features, including appearances, voices, personalities, and behaviors. With Spheroid, users can create avatars for various purposes such as business, education, advertising, and fun.
Spheroid Key Features
1. Customizable 3D Avatars: Create and customize 3D avatars with unique appearances, voices, personalities, and behaviors.

2. Natural Language Processing: The avatars can talk to users through voice chat and understand natural language.

3. Dialogue Tool: Spheroid Universe also offers a dialogue tool to publish and invite people to visit the avatar in the real world.

4. XR Hub Augmented Reality App: The XR Hub app allows users to interact with their avatars in the real world.
What We Like About Spheroid
The avatars can understand natural language, making interactions with them feel more human-like.

Spheroid avatars can be used for various purposes, including business, education, and entertainment.
What We Dislike About Spheroid
Some sources have flagged Spheroid for poor customer reviews or shady practices, so it is important to use this tool with caution.
Spheroid Price
Freemium