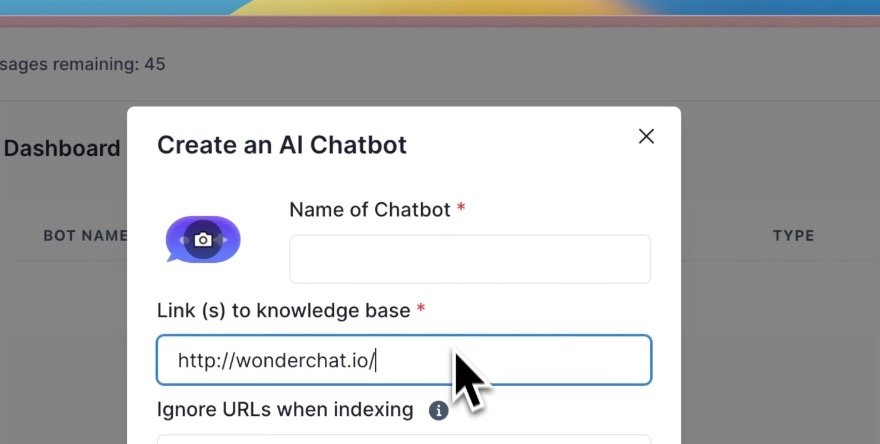 About Wonderchat
Wonderchat.io is an AI chatbot builder that allows you to create a custom ChatGPT chatbot from a link to your knowledge base or PDF files in just 5 minutes. With Wonderchat, you can boost customer response speed by 100% and reduce response time by up to 90%.
Wonderchat Key Features
Share your site link or upload any PDF file to create a ChatGPT powered custom chatbot in 5 minutes.

By providing the link or PDF file to your knowledge base, you can build an AI chatbot that learns from the text on your website and answers all the questions about your product.

Set the role of your chatbot and profile photo of your chatbot to reflect your brand identity. Tailor its response length to what you like best.
What We Like About Wonderchat
Wonderchat.io is incredibly user-friendly, making it easy for anyone to create a chatbot in just 5 minutes.


Wonderchat.io offers customizable features, allowing you to create a chatbot tailored to your specific needs.

Choose from various design options and sitelinks to make your chatbot unique.
What We Dislike About Wonderchat
The free plan only allows for 1 chatbot, while the paid plan only allows for 2 chatbots.
Wonderchat Price